Select the following links to learn more about the best places to fish, stream descriptions and so much more.

If you would like to submit an article to any of the Fishing sections of Adirondacks.com, please email it to us and we will do our best to submit it. - Thanks

ADIRONDACK STREAMS
Adirondack waters and the best fly fishing opportunities - By Joeseph Hackett
Describes the Adirondack waters and list the streams; West and East Branch of the AuSable, Saranac River, Bouquet River, Salmon River, Schroon River, St. Regis River and West and East Canada Creek each with a description of the stream
Pole, Paddle and Portage - By Joeseph Hackett
Describes the St. Regis River system that encompasses some 58 ponds and lakes and where to find those trophys. Brief descriptions of the ponds.

For more information on Adirondack fishing contact local Chambers of Commerce, New York State Department of Environmental Conservation or Area Guides.
Region 5 H.Q.
Ray Brook, NY 12977
518-891-1370
N.Y.S.D.E.C.
Publication Distribution Unit
Albany, NY 12233
New York State Department of Commerce
U.S. Geological Survey
Washington, D.C. 20242

Jones Outfitters, Ltd.
Lake Placid, NY 12946
518-523-3468

Tahawus Guide Service
(Guides, Lessons, Rentals)
Raybrook, NY
518-891-4334

New York State Outdoor Guides Association
Albany, NY 12204
Department of Transportation NYSDOT
State Campus Building
Room 105
Albany, NY 12232
Adirondack Sport Shop
Route 86 (Lessons, Maps, Books)
Wilmington, NY 12997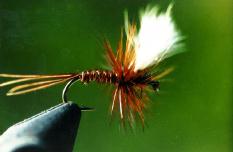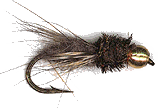 Compare prices anywhere in the US on fly fishing equipment, bamboo rods, reels and hand tied flies from over 40,000 stores across the web!
www.FlyFishingEquipment.com
Click here!
Research the best fly fishing schools from around the country!
www.Fly FishingSchools.com
Click here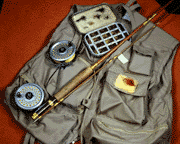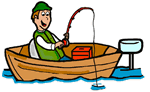 Find a great selection of Fishing Tackle items at low prices!
www.CheapFishingTackle.com
Click here!


Calendar of Events |  Vacation Rentals |  Real Estate |  Lodging & Accomodations
Dining |  Summer Sports |  Winter Sports |  Arts & Crafts |  Attractions |  Shopping
Adirondack Kids |  Adirondack Lifestyles |  Business Profiles |  Business Directory |  Classifieds
Meet Our Sponsors |  Adirondack History |  Chat Room |  Return Home
BACK TO THE TOP


43 Broadway
Saranac Lake, New York 12983
Phone: 518-891-3745    Fax: 518-891-3768
E-Mail: Adirondacks.com

This website is owned and operated by
adirondacks.com internet publishing group.
For advertising and editorial content,
please contact Rob Grant;
adirondacks.com reserves the right to reject,
modify or cancel any advertising at its sole discretion.
© Adirondacks.com - all rights reserved
adirondacks, new york guide, adirondack mountains, Lake Placid, NY, Fishing, Trout, Fly Fishing, lake placid resources, restaurants, real estate, lodgings, accomodations, canoeing, new york fishing, NY hiking, skiing, biking, ski, snow, attractions, events, New York Businesses
adirondacks, new york guide, adirondack mountains, Lake Placid, NY, lake placid
resources, restaurants, real estate, waterfront properties, vacation rentals, Saranac lake,
NY, Lake Placid, Tupper Lake, Old Forge, Hamilton, Essex County, Franklin County,
lodgings, accomodations, canoeing, hiking, skiing, biking, ski, snow, fall foliage, fly fishing,
trout, bass, hunting, dining, Fly Fishing, New York, dog sledding, snowmobiling, snowshoeing, Cross Country Skiing, Telemarking, Mountaineering, 46 peaks, White Mountains,
High Peak Mountains, Kids, children, family, families, travel, tourism, Motels, Bed and Break fast,
Country Inns, Adirondack Guides, attractions, events, New York Businesses